In today's fast-paced world, being productive is crucial to success. And for many of us, our computers play a significant role in our work lives. Whether you're working from home, in the office, or on the go, having the right computer accessories can make all the difference in your productivity. In this article, we'll be exploring the top 10 computer accessories you need to enhance your productivity.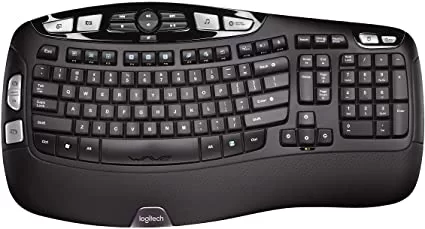 Ergonomic keyboard
A comfortable keyboard can make a world of difference when it comes to productivity. If you spend a lot of time typing, you'll want to invest in an ergonomic keyboard that's designed to reduce hand strain and wrist pain. Ergonomic keyboards come in a variety of shapes and sizes, with some even having customizable keys for your specific needs. Additionally, some ergonomic keyboards come with built-in wrist rests for added comfort.
Multi-monitor setup
If you're still working with a single monitor, it's time to upgrade. Adding a second or even third monitor can significantly increase your productivity by allowing you to have multiple windows open at once. This can be especially helpful for tasks like research, where you need to reference multiple sources simultaneously. Additionally, a multi-monitor setup can help reduce eye strain by allowing you to position your screens at optimal angles.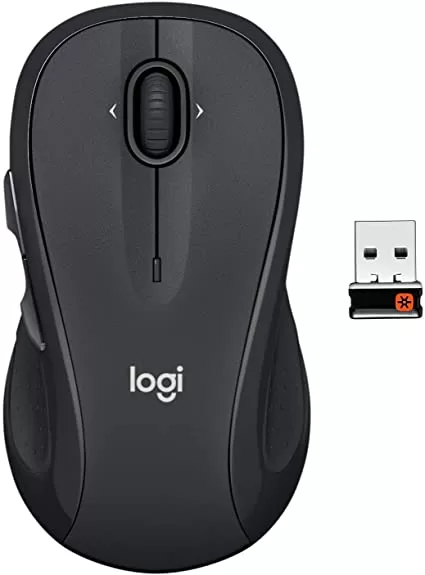 Wireless mouse
If you're tired of being tethered to your computer with a corded mouse, it's time to switch to a wireless mouse. Not only does a wireless mouse give you more freedom to move around, but it can also improve your accuracy and speed. Look for a wireless mouse with a long battery life and customizable buttons for added efficiency.
Docking station
A docking station is a must-have accessory for laptop users. It allows you to easily connect your laptop to external monitors, keyboards, and other peripherals, transforming your laptop into a desktop workstation. This is especially helpful for people who frequently switch between working on the go and in the office.
External hard drive
If you're running out of storage space on your computer, it's time to invest in an external hard drive. This will allow you to store all your files and data without slowing down your computer's performance. Look for an external hard drive with a large storage capacity and fast transfer speeds.
USB hub
A USB hub is a device that allows you to connect multiple USB devices to your computer. This can be especially helpful if your computer has a limited number of USB ports. Look for a USB hub with multiple ports and fast data transfer speeds.
Headphones
If you're working in a noisy environment, headphones can be a lifesaver. They can help block out external noise and allow you to focus on your work. Additionally, headphones can be used to listen to music or audio while you work, which can help boost productivity. Look for headphones with noise-cancelling technology and a comfortable fit.
Webcam
With many people working remotely, having a high-quality webcam is essential. A good webcam can help you stay connected with colleagues and clients, and improve the quality of your video conferencing calls. Look for a webcam with a high resolution and good low-light performance.
External monitor stand
An external monitor stand can help you adjust the height and angle of your monitor for optimal viewing. This can be especially helpful for people who spend a lot of time working on their computers. Look for a monitor stand that's adjustable and sturdy.
Portable charger
If you're frequently on the go, a portable charger can be a lifesaver. It allows you to charge your devices on the go, without needing to be near an electrical outlet. Look for a portable charger with a high capacity and multiple charging ports.
In conclusion, having the right computer accessories can significantly increase your productivity.